Realtime insights with the Online Charging System (OCS)
With the Tribess Online Charging System (OCS), telecom sessions (voice calls, SMS, data sessions) are charged in real time. This is also called a real-time rating.
Normally the CDR rating takes place offline, after a call has ended and the CDR of that call has been sent to the rating system. As a result, the costs are only charged to the customer after a service has been provided.
Sending CDRs to a rating system is normally done every minute or every 5 minutes, but there are also providers where this happens only once an hour. Major advantage of an OCS is that the CDR rating takes place while the conversation is still ongoing. Because the costs are determined in real time, they can be charged to the customer immediately.
The scope of application of a Tribess OCS system is fairly broad. Generally it is most suitable to providers of fixed & mobile telephony. It is crucial that the provider has its own infrastructure and network, as the OCS system must be able to "talk" with the equipment of a service provider. This makes the system unsuitable for resellers or dealers.
DIRECT INSIGHT IN THE COSTS
WORLDWIDE BILLING INFORMATION
OCS services
Your traffic. Your Invoices. Our job.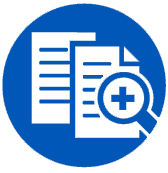 Real-time insight in usage
With an OCS real-time CDR rating is possible, with the huge advantage that the costs are already available during the call. This makes it possible to inform customers immediately about e.g. out of bundle cost or that certain cost limits have been exceeded.
Realtime fraud detection support
A problem with traditional offline CDR rating is that the costs of a fraud case can grow considerably before this is noticed due to the delay in CDR processing. With an OCS there is no delay, enabling instant fraud detection. So if a SIP trunking customer is hacked with the fraudsters setting up 20 simultaneous channels to Cuba, this is discovered immediately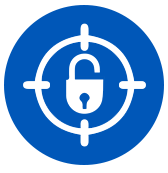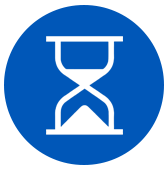 Prepaid balance support
An OCS is a vital part of a prepaid service. The OCS system issues small "credits" to the network equipment during an ongoing call and stops when the credit limit is reached.
Billshock prevention support
Some mobile virtual network operators (MVNOs) need an OCS to be able to determine the costs of mobile roaming data; for this offline CDR rating is not suitable. The OCS system can give network equipment the trigger that a certain amount of mobile data has been used. This mechanism is applied in billshock systems that block a mobile subscriber at € 50 data roaming cost.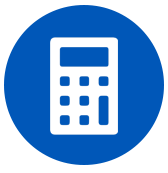 Interfacing with the equipment of the service provider can take place both via Diameter as via XML-over-http.
You can fully rely on the OCS system from Tribess. The system has an annual availability of 99.999%.
The OCS platform runs on multiple servers that synchronize with each other. This can be "in the cloud" servers or the customer's own servers. Of course there are always at least two interfaces available for the customer.
The capacity of the OCS system (number of transactions per second) can easily be expanded.
Multiple credit caps (limits) can be set, both per subscriber as per group of subscribers.
Defining a subscriber is flexible and can be done by means of a telephone number, IMSI or account ID.
The credit caps can be set for multiple services simultaneously.
It is possible to reset the usage counter per subscriber or per group of subscribers.
The CDR rating process takes place in real time. All destination definitions (prefix, origination & destination region, national indicators, product code) are included.