Your traffic. Your Invoices. Our job.
Outsourcing the invoicing process of telecom traffic to Tribess means security. Security that invoices are correct. Security that invoices are generated in time. Security that nothing is overlooked. But also security that new service propositions are implemented in a smooth way, without the need for complex implementation projects. Tribess knows no limits when it comes to bringing a billing project to a succesfull conclusion. And wether it concerns traffic of carriers, service providers, MNO´s or MVNO´s: we take care of it.
Rating services
Your traffic. Your Invoices. Our job.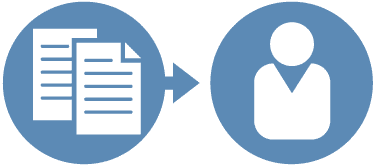 End user billing
Tribess performs the billing of traffic to the end users, both business as residential. It it possible to define user groups, such as families or multiple locations of a company.
Reseller billing
Using the same set of Call Detail records as those used for End User Billing, Tribess generates invoices for billing to reseller. By applying separate rateplans for resellers instead of retail minus, an incredidable freedom becomes available to meet specific requirements.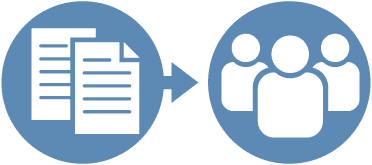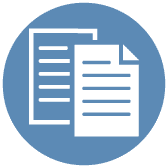 Reference billing
Tribess generates invoice lines based on rateplans of one or more competitors. Showing the costs that a customer would have incurred with a competitor, will simpifly customer retention. Showing a virtual saving will confirm the right choice.
Carrier reconciliation
Rating of Call Detail Records can be a complex process containing many parameters. Even at large telecom carriers this can cause billing errors that in a worst case scenario will ruin your margins. Tribess generates "shadow" invoices where commercial agreements and rates are conscientiously applied. Verification of carrier invoices becomes a piece of cake. Our experience learns that cost savings of upto 20% are achievable.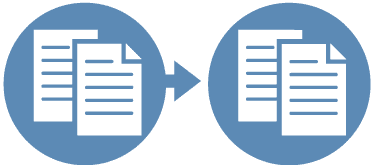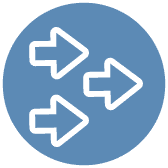 Mediation
One of the most troublesome and laborious parts of the invoicing process is mediation. The filtering and correlation of multiple CDR sources is complex and requires loads of time. Tribess has an excellent track record in completing mediation projects and take the responsability to provide "ready to be rated" CDR´s.
The rating service of Tribess generates CDR files that are made available to the service provider. The contents of these files are based upon the requirements of the service provider.
The billing process of Tribess generates invoice line items that can be processed to an invoice by the service provider's billing application. The contents of the invoice line items is fully configurable and contain several levels of details.
Tribess generated pdf invoices in reseller layout, showing the invoice line items. The invoices are provided with the necessary data from customer and service provider. Monthly recurring and one-off charges can be included. Invoicing involves both debit as credit.
It may occur that the source CDRS contain destination numbers with too many digits. This happen when the customer calls an IVR en makes menu selections. Tribess removes the extra digits, allowing the rating process to work with correct destination numbers.
Tribess can optionally provide B-number masking of destination numbers that are listed on COIN's BNA list.
The rating process can be set to run at specfic intervals (e.g. each hour or each 5 minutes) or realtime.
The interaction between service provider/carrier and Tribess is facilitated by an XML API. This API is used to communicate customer details to Tribess, e.g. which rateplan is applicable to customer account. Further, the API is used to collect invoice line items and rated CDRs.
Rated CDR file distribution
Tribess can optionally take care of the distribution of CDR files to external parties (customers, resellers, carriers etc).
Several reports are available, showing the results and performance of the billing process.
Destinations can be defined by one or more prefixes (dial codes). Rating can be performed on the prefix of the destination number, the origination number or both.
Additional Destination Indicator
In addition to prefix rating, destinations can be defined by other indicators. In The Netherlands e.g. these could be COIN operator code, service number tariff, tariff type and VAT%.
Tribess supports bundles propositions in all of its manifestation: individual (per MSISDN/number), group bundels, single service, mixed service, offset rates at different volume levels etc.
It is possible to apply rateplans that combine different services into a single proposition, e.g. a bundle combining fixed & mobile telephony services.
It is possible to group destinations into zones/regions. This applies to both terminating as originating regions.
Tribess supports rating of (mobile) roaming traffic, also in case of CAMEL home routing.
On-net rating is supported in various forms, e.g. on-net for calls from one customer number to another, for calls from one reseller´s customer to another customer of that reseller, for calls from one service provider´s customer to another customer of the service provider etc.
Tribess can provide several threshold levels in the rated CDRs. This can be very convenient when it comes to showing the status of bundle usage (e.g. 50%, 80, 100%).
Service providers can use their own definitions for peak/off peak/night/weekend hours. Multiple timebands can be used for different call scenario´s.
The rounding units of sessions (calls, data usage) can be configured at will. Different setting can be applied to different call scenario´s.
Tribess has a realtime COIN CRDB connection and processes mutations (servicenumber rates, operator code) in the CDR rating process.