One step ahead in traffic management
The shortest route from A to B is a straight line. In the world of telecom however the cheapest route is often a more complex way, that can change on a daily basis. The time and manpower spent on reaching the most cost efficient buying levels manually, is simply too much in the current competing market. Tribess enables quick and simple route selections by a simple bush on the button. Of course this is done while maintaining the required quality levels.
Routing services
One step ahead in traffic management.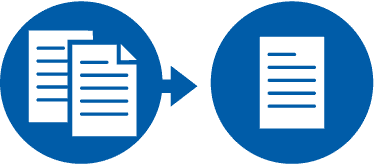 Routing table generation
Carriers of terminating voice traffic send rate updates at regular intervals, sometimes several time sper month. Each carrier uses their own numberplan with destinations definitions. It is a hopeless task to select the cheapest route by means of a spreadsheet application, therefore the number of parameters is simply too large. Tribess ensures that rate updates can be processed within minutes in such way that always the most beneficial route is selected. Maximum savings at minimal efforts.
SIP routing server
Session Border Controllers are very suitable to route voice traffic to destinations outside of the service provider´s network. The logic to select a carrier for each call scenario however must be provided by a routing server. The SIP Routing Server of Tribess is easy to implement and provides maximum operational flexibility with the most optimal cost savings.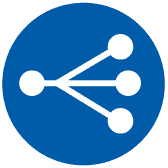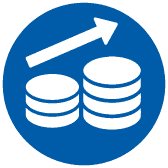 Forecasting
The impact of carrier rate updates can easily be determined with the Forecasting service. This service calculates of a set of CDRs the virtual costs by applying two different routingplans.
Redundancy (SIP Routing Server)
The SIP Routing Server configuration comprises a master server and several slave server. The master server generates and maintains the routingplans, the slave servers perform the communication with the SBC´s. Through the usage of multiple slave servers, possibly at multiple locations, (geo) redundancy is established. In this way malfunctioning of a slave server does not impact live voice traffic.
Multiple SBC (SIP Routing Server)
The SIP Routing Server service can manage multiple SBC´s. This makes it possible to apply a uniform routing policy for switching taking place at different locations/countries.
Fraud prevention (SIP Routing Server)
The SIP Routing Server has capabilities for fraud prevention/limitation, such as applying a blacklist for destinations and limiting the number of concurrent channels to destinations. This can be set at both carrier as customer level. All of this can be configured using multiple timebands, making it possible to e.g. use more limitations during out-of-office hours then during business hours.
For changing the terminating carrier of a couple of destinations, a separate Routing Control Module is available. This module allows the selection of alternative carriers without having to generate a complete new routingplan.
Multiformat domestic & international rate sheets
The Tribess applications can easily be adapted to read each ratesheet format as provided by voice carriers.
Tribess supports all world currencies. When uploading carrier ratesheets, the carrier currency is converted to the set system currency.
The most frequently used prioritization of carrier options per destination is Least Cost Routing (LCR), meaning sorting of suitable carriers based on lowest rate).
Instead if (or in addition to) LCR routing it is possible to perform prioritization of carriers based on Answer to Seizure Ratio (ASR) and/or Average Call Duration (ACD).
Volume commitment routing
To support commercial agreements containing volume committments, it is possible to work with offset rates.
Percentage allocation routing
For each destination one or more carriers can be configured as fixed route, meaning these carriers will be selected no matter what rate they are offering. For each fixed route it is configurable which % of the traffic should be sent to the set carrier.
The option is available to generate routingplans specific for customer groups or individual customers. This is done by applying routeplans to specific A-numbers.
The Routing Server supports routing based on COIN indicators (operator, tariff, tariff type etc).
Multiple numberplan support
The possibility exists to generate multiple routingplans based on different numberplans.
Time of day/Day of week routing
It is possible to use different routingplans per timeband. This enables both time dependent as day of week dependent routing.
In case multiple voice services are being provided, it is possible to use separate routingplans per voice service. Each routingplan can then be optimized for the applicable voice service (level). When processing new carrier ratesheets, new routingplans will automatically be generated for all voice services.